The History of the Autopiano Company
The Autopiano Company was founded in New York City in 1903 and produced player pianos. [1] For those unfamiliar, a player piano is a piano that has been fitted with a pneumatic apparatus, which enables it to be played automatically by means of a rotating, perforated roll that signals to the piano which notes to play. [2] The rolls were sold separately and each one contained different music (similar to a CD or record in today's age). In addition to its own name brand line of player pianos, the company also produced the Pianista and Symphotone piano lines. [3]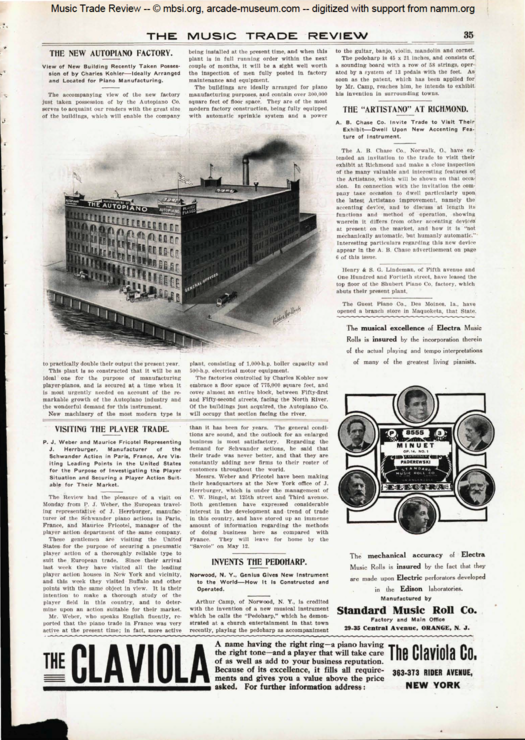 The Autopiano Company enjoyed a huge amount of success during its time. The company's factory comprised of a vast 300,000 square feet of space and housed around 10,000 player pianos at ay given time. The company shipped instruments all over the world. Autopianos were especially popular in South America and Arctic regions because they held up remarkably well in humid, hot, arid, and cold climates.
In addition to their global popularity, the Autopiano Company received innumerable rewards, honors, and accolades for their instruments, both domestically and internationally. Their instruments were the player pianos of choice for the royal families of Japan and Korea and could be found in many palaces in those countries. [4]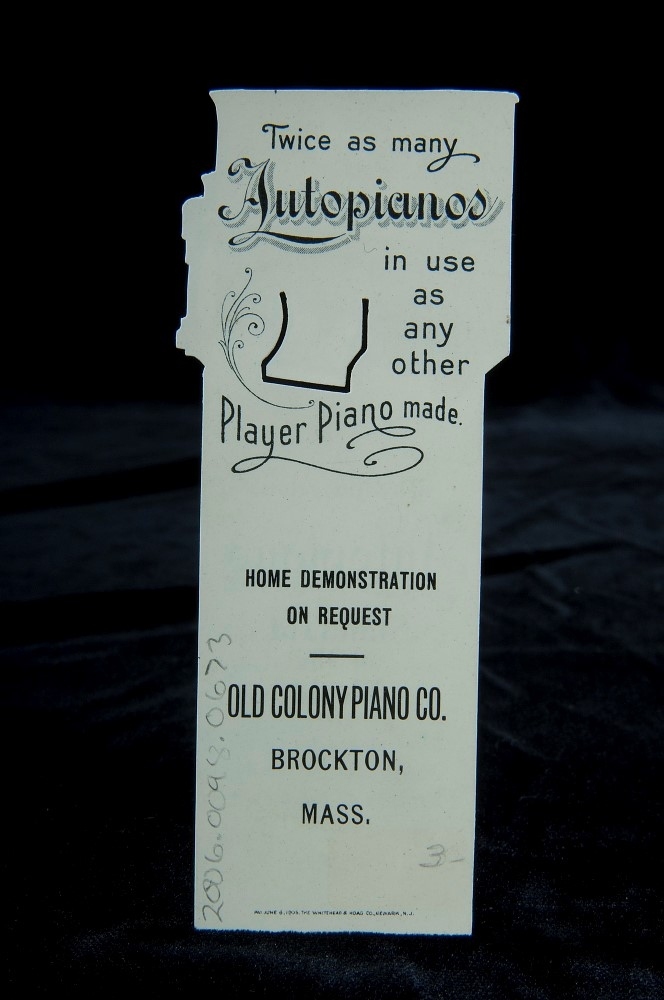 In the early 1920's the company was acquired by Kohler and Campbell, who continued to produce the Autopiano line until the early 1930's. Unfortunately, the company could not survive the Great Depression and was discontinued due to lack of buyers. [5]
About Autopiano Company Pianos
Because the Autopiano Company focused solely on manufacturing player pianos, they were experts at it and devoted themselves to producing a truly superior product. Autopiano instruments had remarkable expression capabilities and were beautiful to look at. Rich case designs that were expertly crafted were extremely durable and withstood not only harsh global climates but also heavy use. The price point of Autopianos varied widely depending on the model, which allowed them to be within the financial grasp of many families.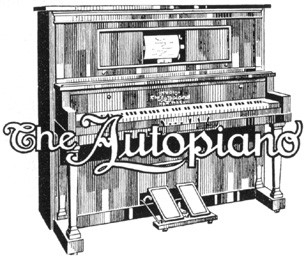 One of the best and most popular models was called the Welte-Mignon, that played an 88 note music roll. This instrument was prized for its copycat tonal portrait of the artist. Every note was perfectly timed and each change in tempo accounted for. Some of the world's leading pianists and composers recorded their music for the Welte-Mignon player piano. [6]
Restoring an Autopiano Company Piano
Instruments with the Autopiano name are prized today for their exceptional craftsmanship, quality, and durability. Autopianos can be found in great numbers all over the world, but that does not dilute their value in the slightest.
It depends on the model of player piano, but uprights can sell for wide range when fully restored. Owning an Autopiano is akin to owning a treasure, and they are absolutely worth restoring. If you have an Autopiano that you would like evaluated for restoration, please contact one of Lindeblad's experts to get started.
References:
[1] Pierce, W. Robert. Pierce Piano Atlas: Anniversary Edition, 2017 Our 70th Year. Albuquerque: Ashley, 2017. Print.
[2] https://en.oxforddictionaries.com/definition/player-piano
[3] Pierce, W. Robert. Pierce Piano Atlas: Anniversary Edition, 2017 Our 70th Year. Albuquerque: Ashley, 2017. Print.
[4] http://www.bluebookofpianos.com/agesa.htm#AUTOPIANO
[5] Pierce, W. Robert. Pierce Piano Atlas: Anniversary Edition, 2017 Our 70th Year. Albuquerque: Ashley, 2017. Print.
[6] http://www.bluebookofpianos.com/agesa.htm#AUTOPIANO
Images:
http://www.pianola.com/ppadvert.htm
https://mtr.arcade-museum.com/MTR-1910-50-19/index.php?page_no=35
http://americanhistory.si.edu/collections/search/object/nmah_1325843
http://americanhistory.si.edu/collections/search/object/nmah_1325843