History of Winter & Company
Originally started as Heller & Company by Gottlieb Heller and Henry Heller in 1899, Winter & Company bought out Heller in 1901 and changed the name. Located in New York City, Winter opened a new factor in 1903 that would support massive production later in the mid-1940s and 50s. Estimated at nearly 25,000 pianos produced each year, Winter & Company quickly rose to prominence as one of the largest piano producers in the world at the time. [1]
Throughout the 1900s, Winter & Company made a series of acquisitions and mergers to grow the company. Most notably, Winter & Company merged with the Aeolian American Corp. in 1959, followed by a name change to the Aeolian Corporation.

Throughout its tenure, Winter & Company produced the following piano names: Andrus & Co., Bradbury, George P. Bent, Elbridge, W.P. Haines, Hallet & Davis, Heller & Co. Huntington, Mehlin, Mendelssohn Musette, Pease, Pianette, Pianola, Resotonic, Rudolf, Sterling, Ivers & Pond, Kranich & Bach, Melodigrand, Henry F. Miller, Hardman, Poole, Sting, Thomas, Wickham and Winter & Co.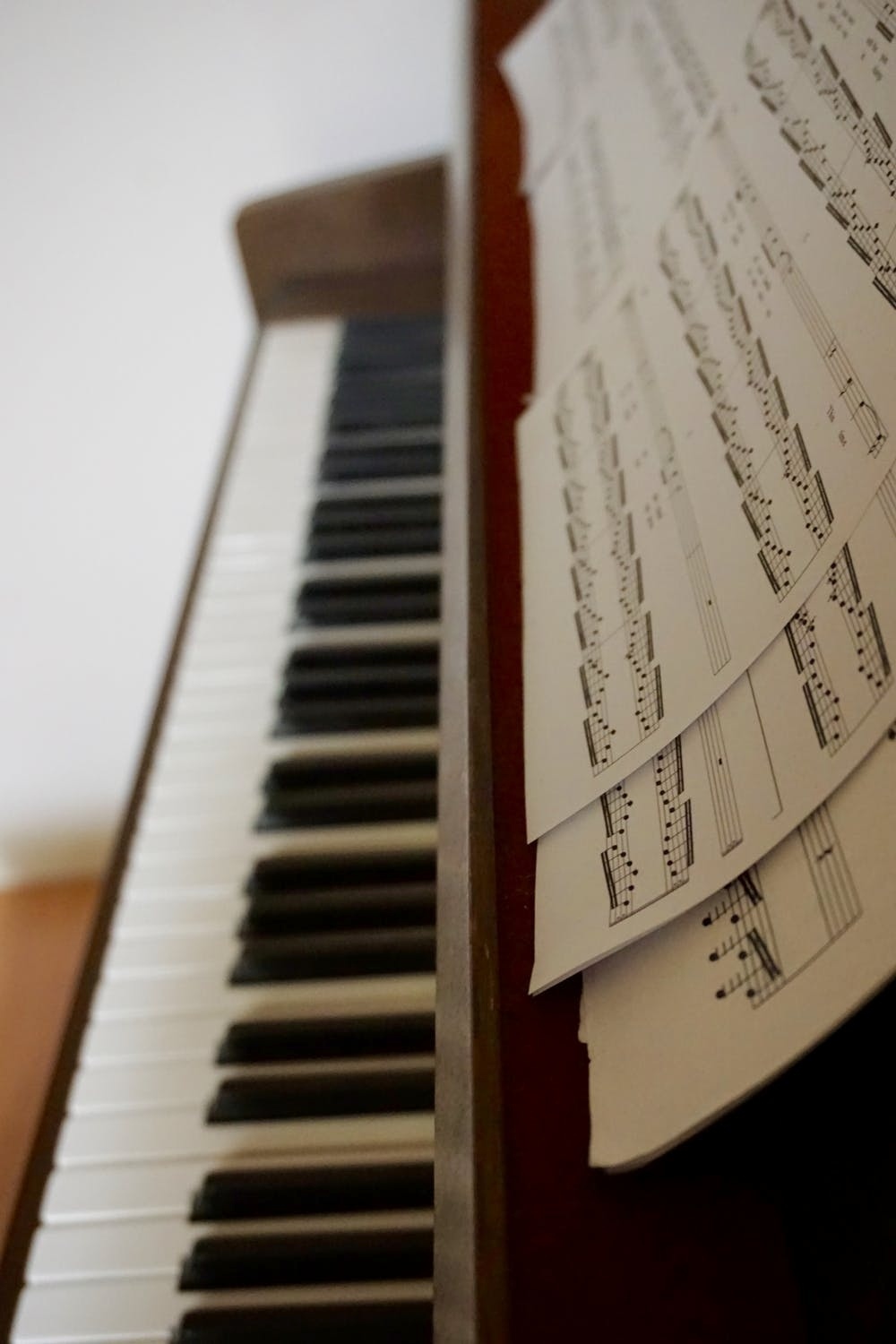 About Winter Pianos
Known still today as a middle-of-the-road piano relative to quality and price, Winter & Company had a large reach. Many of their pianos were found in American home, studios, and classrooms in the 1900s. [2]
Most famous for designing the "Master Player" in 1904, which can be a valuable musical artifact when found in good condition today, as well as their first spinet or console pianos in 1935, Winter & Company produced a wide range of piano types. The Winter Musette pianos contributed to a new piano style movement with a modernized console. Winter & Company is also known for introducing several innovations in their line of pianos which include the Alumatone plate, the Practiano, an added device for silent piano practice and the Resotonic Scale.
Winter & Company Piano Restoration

Due to the mass production of the pianos during the piano boom of the 20th century, Winter & Company, as well as Aeolian Corporation pianos, are not known for their high price tag. An unrestored Winter piano is worth somewhere between $500 to $1,000. Once restored, some Winter pianos can reach up to $20,000.
To start the process of learning your Winter piano's value, locate the serial number. The serial number is the birth certificate of a piano and is the only way to determine valuable information like the year, make and model of the piano. This is what antique piano experts and restoration companies like Lindeblad use to help with the piano appraisal. Locate your piano's serial number using our helpful guide: How to Find the Serial Number On Any Piano.
At Lindeblad, we have a well-trained eye to look for historical value and quality. Contact us today to see if your Winter piano is a good candidate for our repair and restoration services.
References:
[1] Pierce, W. Robert. Pierce Piano Atlas: Anniversary Edition, 2017 Our 70th Year. Albuquerque: Ashley, 2017. Print.
[2] http://www.bluebookofpianos.com/agesw.htm