The History of Wheelock Pianos

Wheelock pianos have been around for almost 150 years, but have changed manufactures many times. In 1873, the Billings and Wheelock company was founded, but soon dissolved, and William Wheelock began building pianos. In 1880, William launched William E. Wheelock and Company and purchased a large factory in New York City. Then, in 1886 Wheelock started the Stuyvesent Piano Company.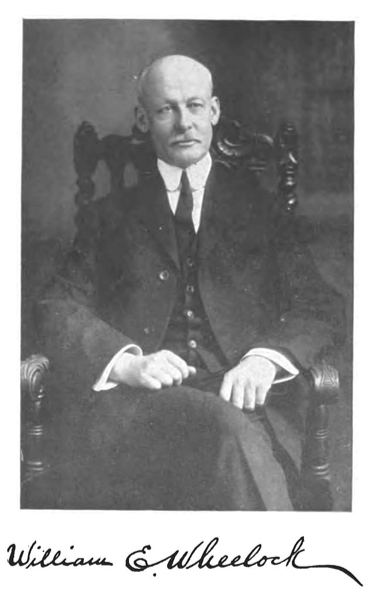 In 1892, after several acquisitions and mergers, the William Wheelock, along with Charles Lawson and John Mason, formed the Weber Piano Company. In 1903, the Weber Piano Company became part of the giant Aeolian Weber Piano & Pianola Company. [1] Sometime in the latter half of the Twentieth century, the Wheelock name was purchased by a Chinese-based piano manufacturer called Wei Mei, although they are still manufactured in the United States. [2] 
About Wheelock Pianos
Wheelock pianos are very popular instruments [3] and have a sweet sound and expressive tone. They are made from woods such as Alaska spruce, juniper, beech, and maple, and are still carefully handcrafted.
It takes about one year to build a Wheeler piano from start to finish, and the attention to detail given to each instrument shows through in its precise sound. Wheelock produced both upright and grand styles that can be found all over the world today. [4] 
Restoring a Wheelock Piano

Wheelock pianos have not necessarily increased in value, but they do hold their value fairly well. Grands that are in working order can sell for $1,000+, and pianos that have been restored can sell for $3,000+. Pianos produced under the Wheelock name today are not as valuable since they do not have quite the same level of quality as the Wheelock pianos of old. 
References: 
[1] Pierce, W. Robert. Pierce Piano Atlas: Anniversary Edition, 2017 Our 70th Year. Albuquerque: Ashley, 2017. Print.
[2] http://www.wheelockpiano.com/english/inPage.aspx?scid=557&bcid=154
[3] http://www.bluebookofpianos.com/agesw.htm 
[4] http://www.wheelockpiano.com/english/inPage.aspx?scid=550&bcid=151 
Images:
http://ancientpoint.com/inf/120387-wheelock_piano_la_babcock_norwich_ny_victorian_parlor_recital_advertising_card.html
http://www.wikiwand.com/en/Weber_Piano_Company