The History of JP Seeburg Pianos

Founded in 1907 in Chicago, J.P. Seeburg Piano Company specialized in coin-operated pianos, Orchestrions, and Theater Organs. In fact, J.P. Seeburg was one of the very first companies to place a focus on the production of automatic instruments, and they were very successful at it. In addition to their own instruments, Seeburg used pianos from the Haddorff, Seebold, and Edmund Gram lines to automate.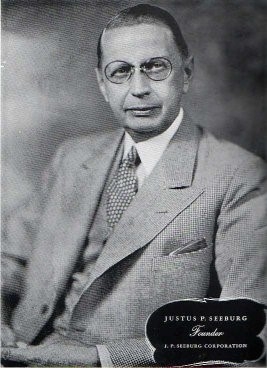 The company enjoyed a great amount of success until the start of the Great Depression, when demand for their instruments dropped off and the company made the difficult decision to discontinue their automated piano line. [1] As production of pianos diminished, J.P. Seeburg began producing jukeboxes that remained popular for many more decades. [2]
About JP Seeburg Pianos
Known as pioneers and leaders in the automatic piano industry, the company placed a focus on automating only quality instruments; therefore, they ensured that each of their products would be worthy of the J.P. Seeburg name. The mechanisms that Seeburg installed that allowed for automation were considered to be of high quality and durability. [3]
Restoring a JP Seeburg Piano
The current value of J.P. Seeburg instruments varies greatly, depending on the make and model of the piano. They are certainly unique pieces and come in a wide array of styles and sizes to suit any desire or need. Fully restored instruments on today's market sell for anywhere from $15,000 - $135,000. Due to the unique nature of Seeburg instruments, it can sometimes be difficult to find concrete information on specific pianos or organs. Lindeblad's team of experts can coordinate with you to determine the value of your instrument, as well as the steps needed to refurbish it. Contact our experts today to find out more about this fun and exciting process.
References:
[1] Pierce, W. Robert. Pierce Piano Atlas: Anniversary Edition, 2017 Our 70th Year. Albuquerque: Ashley, 2017. Print.
[2] https://www.mechanicalmusicpress.com/registry/seeburg/seeburg.htm
[3] http://www.bluebookofpianos.com/agess.htm
Images:

https://www.mechanicalmusicpress.com/registry/seeburg/seeburg.htm
http://www.jukeboxhistory.info/Seeburg/SEE-history.html