Mason & Hamlin Piano Company
One of the oldest and original handmade piano manufacturers still in existence in the United States today, Mason & Hamlin, was started as a reed organ manufacturing company in 1854. Henry Mason and Emmons Hamlin joined forces in 1854 at 596 Broadway, New York. By 1883 they were building some of the finest pianos in the United States and their offices had expanded into Boston, Chicago, and New York. The piano design for Mason & Hamlin went through many changes over the years, but one thing remained the same: their approach to handmade piano making endured decades of piano making evolution in the industry. The strings tensioner mechanism was modernized, and with the expertise of Richard Gertz, the company developed completely new scales for all pianos while remaining true to the integrity of their handmade craftsmanship. [1]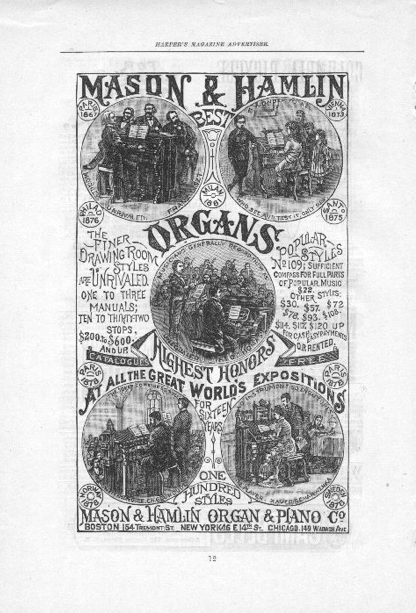 The stock market crash in 1929 brought the majority of luxury piano companies into financial crisis, including Mason & Hamlin. Mason & Hamlin sold their company to Aeolian American Piano Company in 1930, and their pianos were subsequently made in East Rochester, New York. During World War II Mason & Hamlin piano factories were devoted to producing airplanes gliders instead of instruments until the end of the war. [2]
After CitiBank seized the assets of Aeolian American Piano Company in 1985, ownership changed to Pratt-Reed of Ivoryton, CT. Ownership of the company was constantly changing between investors and musical groups for a decade, until it fell into the hands of musical brothers Kirk and Gary Burgett in 1996. The brothers returned the company's piano making back to its roots of handmade craftsmanship with high-quality parts. Mason & Hamlin continues to produce some of the finest pianos, staying true to the original owners' mission to produce well-made works of art. [1, 2]
About Mason & Hamlin Pianos
Mason & Hamlin pianos were some of the most expensive pianos in the early 20th century, as one of the leading brands for handmade, tedious detail and well-made parts. Mason & Hamlin pianos were known to be on-par with Steinway pianos and included all the most modern features the piano industry had to offer. Their full line of pianos, from grands to uprights, were (and still are) true works of art with an exquisite tone quality and a dynamic range. This makes them exceptional candidates for restoration.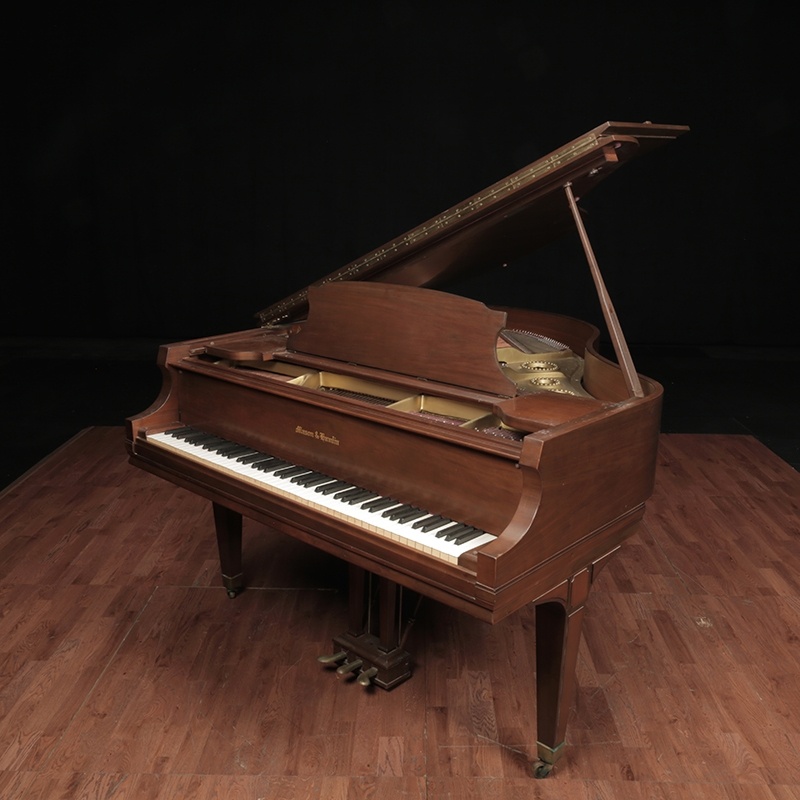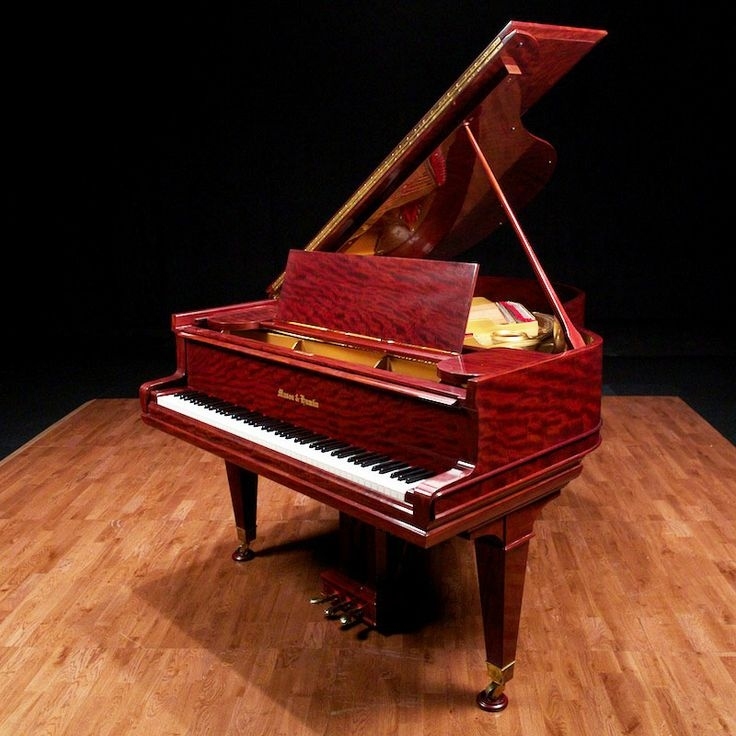 See more of the Mason & Hamlin pianos that Lindeblad has fully restored.
Restoring a Mason & Hamlin
Mason & Hamlin built durable, dependable, and delightful instruments that could be played for many decades. With restoration, an antique Mason & Hamlin piano will play beautifully and have excellent resale value for another 50-70 years.
Lindeblad has years of experience rebuilding and restoring luxury pianos like Mason & Hamlin, and we would be delighted to help you increase the value of your piano. Contact us today to get started with your piano restoration!

References:
[1] Pierce, W. Robert. Pierce Piano Atlas: Anniversary Edition, 2017 Our 70th Year. Albuquerque: Ashley, 2017. Print.