The History of Malcolm Love Pianos
The Malcolm Love piano line was manufactured by Wegman Piano Company at their factory in New York City. The company began producing Malcolm Love pianos around 1890, and in the early 1900's, Wegman Piano moved their operations to Newark, New Jersey, where they continued production of the Malcolm Love line.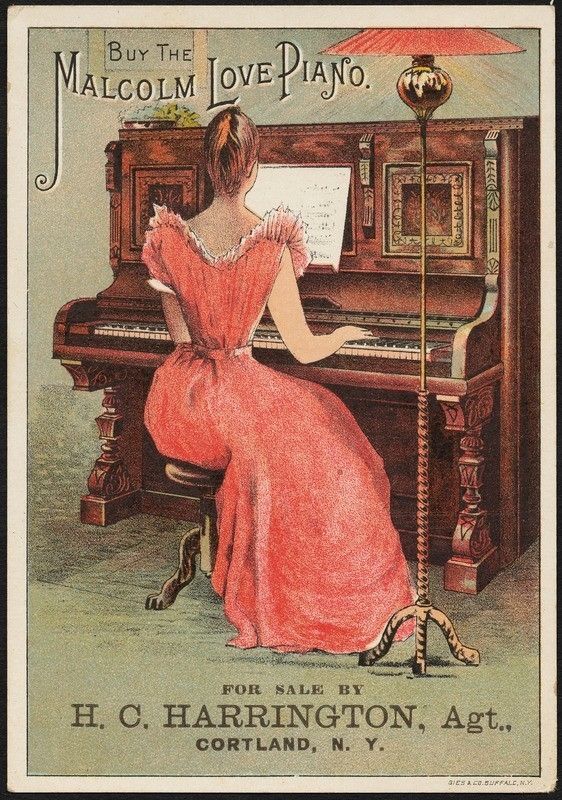 Malcolm Love pianos changed hands several times and were also manufactured by Settergren, Waterloo Piano & Organ, and Estey Piano Company. Production of Malcolm Love pianos ceased around the time that America entered World War II. [1]
About Malcolm Love Pianos

Generally considered to be well-built, solid instruments, Malcolm Love pianos garnered much respect from the musical community. They were known for their tonal quality and their superior workmanship. Cases were made of beautiful, rich tone-woods and boasted intricate carvings.
Because there were only about 700 pianos produced a year, each was crafted and built with great care by experienced craftsmen. Each piano sold came with a copy of an award that the line had won at the World's Colombian Exposition, held in Chicago in 1893. Visually appealing and sweet sounding, Malcolm Love's checked off all of the boxes for many pianists.
Restoring a Malcolm Love Piano
A Malcolm Love upright, when fully restored can sell for anywhere between $10-20k in today's market. Because of this, and the limited quantity produced, they are instruments that are often worth restoring.
Lindeblad specializes in giving new life to antique pianos and would love to discuss all the possibilities with you. Contact us today to get started!
References:
[1] Pierce, W. Robert. Pierce Piano Atlas: Anniversary Edition, 2017 Our 70th Year. Albuquerque: Ashley, 2017. Print.
[2] http://www.fltimes.com/arts_and_entertainment/good-times-a-labor-of-malcolm-love/article_9730a8b4-7f2d-11e1-ad36-0019bb2963f4.html
Images:
https://www.digitalcommonwealth.org/search/commonwealth:tm70n478s