Lyon & Healy Company History
Lyon & Healy, established in 1864, originally made concert harps and was the leading manufacturer in the world. They also built pianos, player pianos, organs, and many other types of musical instruments for many years. As an early company, the Lyon Healy brand was known for selling a variety of musical products like sheet music, strings, piano parts and other items that positioned them as one of the earliest "music stores" in the country at the time. [1] By 1876 after a devastating factory fire, the company began producing pianos and organs to source their retail store. [1] [2]
The firm built pianos under the "Washburn Piano Company" name in addition to the "Lyon & Healy Piano Company" name. [1] The instruments were of great quality and enjoyed an excellent reputation until they were discontinued during the Great Depression. The company was bought by Everett pianos which continued producing pianos under the Washburn name. In the late 1980s, the Lyon & Healy name was once again used in Asian import pianos and continues to be produced today in Chicago under the overhead of the Rippen pianos based in the Netherlands. [1] [3]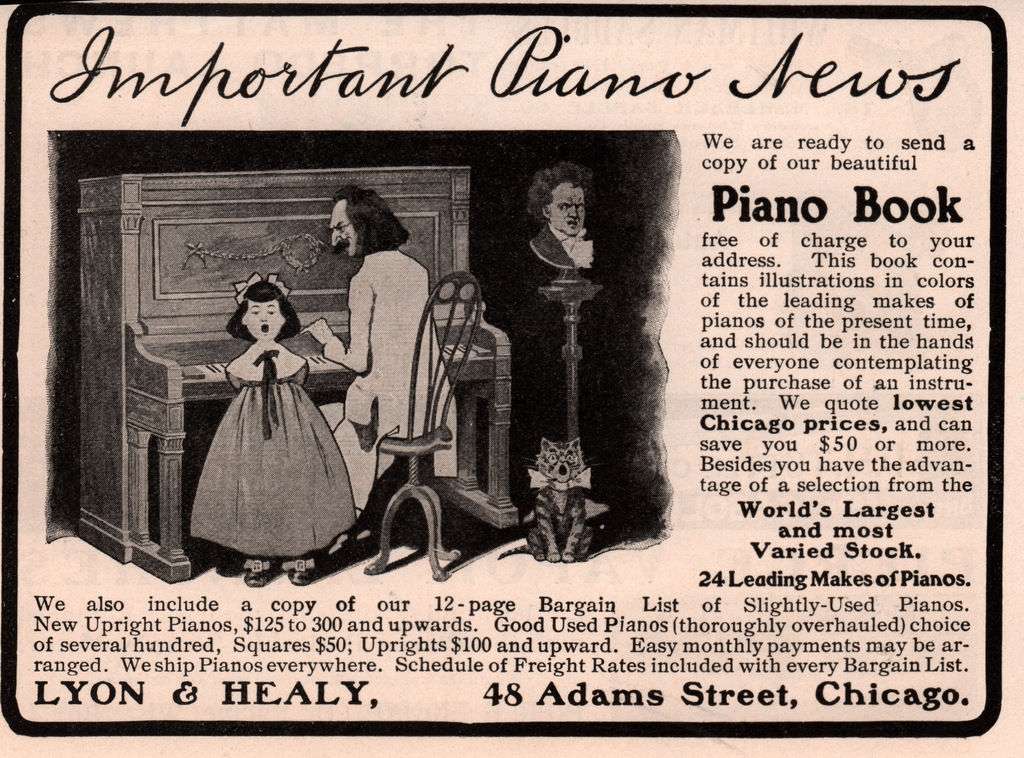 About Lyon & Healy Pianos
Lyon & Healy pianos were made in small numbers in order to supply the retail operation with only enough pianos to meet demand. They made an apartment grand, concert grand, and reproducing grand, among others. Even into the mid-1900s, the underlying focus of the company was on harp production, which is why Everett and eventually Steinway saw value in acquiring the company. [1] [2]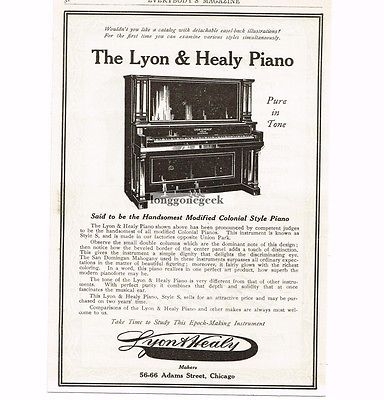 Restoring a Lyon & Healy Piano
To learn more about our piano restoration process and the increased value of your Lyon & Healy piano if restored, call Lindeblad today.
References:
[1] Pierce, W. Robert. Pierce Piano Atlas: Anniversary Edition, 2017 Our 70th Year. Albuquerque: Ashley, 2017. Print.
[2] Dolge, Alfred. Pianos And Their Makers. London: Forgotten Books, 2015. Print.

[3] http://www.bluebookofpianos.com/ages.htm