The History of Kroeger Pianos
Henry Kroeger and Sons was founded in 1879 in New York City and soon underwent a name change to become Kroeger Piano Company. Henry Kroeger worked hard with his family to build a company that produced reputable instruments to the American Northeast.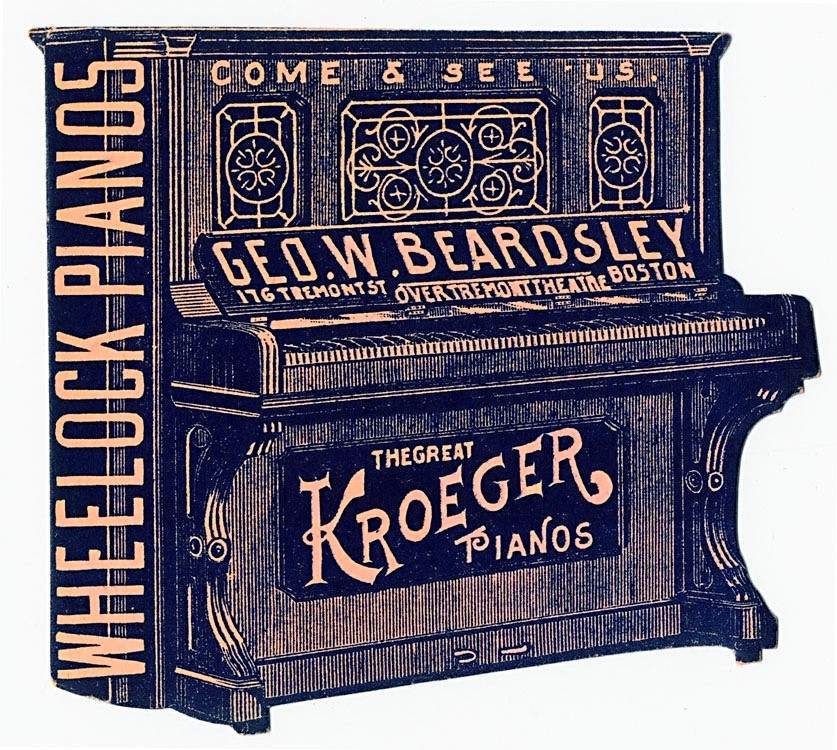 This company was a bit of a chameleon in the branding department, and also went by the names of "Gildemeester-Kroeger", "Gildemeester", and most simply, "Kroeger". In the mid-1920s, after about 45 years as a family-owned business, the Kroeger Piano Company was sold to piano conglomerate Kohler and Campbell.
Pianos bearing the Kroeger name were produced until 1957, when Kohler and Campbell discontinued the line. Surviving multiple wars, depression, and other hardships, the line was a testament to how highly the musical community of that time valued quality and durability. [1]
About Kroeger Pianos
Kroeger was a versatile manufacturer and produced grand, reproducing grands, player pianos, and upright pianos – all of which were of fine. Kroeger took pride in each of the pianos that his factory produced, and his instruments soon earned a distinguished reputation. [2]
Restoring a Kroeger Piano
While it does depend on the model and current condition of the instrument, pianos bearing the Kroeger name are usually worth restoring and can sound just as beautiful today as they did well over one hundred years ago. Grands can fetch as much as $30,000 or more when fully restored.
Contact Lindeblad's piano experts so we can walk you through more background on your specific antique piano, as well as the various steps of the restoration process. Let's bring your instrument back to life!
References:
[1] Pierce, W. Robert. Pierce Piano Atlas: Anniversary Edition, 2017 Our 70th Year. Albuquerque: Ashley, 2017. Print.
[2] http://www.bluebookofpianos.com/agesk.htm#KROGER
Images:
http://www.sheaff-ephemera.com/list/diecuts-2/george-w-beardsley-wheelock.html