The History of Krell Pianos
The Krell Piano company was founded by Albert Krell in Cincinnati, Ohio in 1889. Albert started the company with the help of his two sons, Alexander and Albert Jr, and together the three enjoyed modest success as piano manufacturers. Tragically, in 1895, after just 6 years in business together, Alexander Krell died. Alexander was followed five years later by the death of his father, Albert Sr.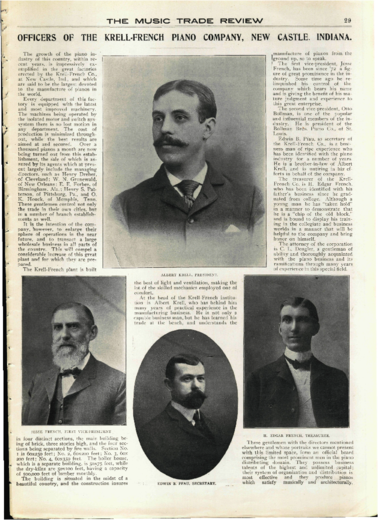 After the death of his brother, Albert Jr. left the family's company and formed the Krell-French Piano Company in neighboring Springfield, Ohio. Again, tragedy struck and a fire completely destroyed the Krell-French factory, forcing them to move, yet again, to New Castle, Ohio. With such tumult, Albert Jr. made the difficult decision to leave the company he had started and began a new company called the Auto Grand Piano Company of America. This new company was located in Connersville, Indiana.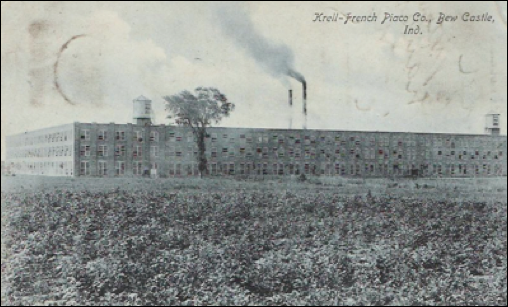 By the 1920's, the Krell name was owned by Werner Industries, who continued to produce the Krell line in their factories. In 1927, Starr Piano Company purchased Werner Industries and the Krell name. Starr Piano continued to produce the Krell line through the Great Depression and WWII, until 1949. [1]
About Krell Pianos
The Krell line includes Grand, upright, and player-pianos, all of which are notorious for being well-built, desirable instruments. Favorites of the music industry for many years, these pianos were very popular during their day, especially when produced by Werner Industries. In general, these were pianos with well-made internals and beautiful, clean-lined exteriors. [2]
Restoring a Krell Piano
Like most piano lines, Krell Grand's fetch more in today's market than uprights. A Krell grand can sell for $25,000+, while an upright can sell for $20,000+ when fully restored. These price ranges reflect the style and model of the piano, and can vary somewhat based on that. If you are interested in having your Krell or other antique piano refurbished, but don't know where to begin, Lindeblad can help! Contact us here to find out more about the piano restoration process and how we can help you bring your instrument back to life.
References:
[1] Pierce, W. Robert. Pierce Piano Atlas: Anniversary Edition, 2017 Our 70th Year. Albuquerque: Ashley, 2017. Print.
[2] http://www.bluebookofpianos.com/agesk.htm#KRELL
Images:

http://www.frenchfamilyassoc.com/FFA/FAMOUSFRENCHES/JesseFrenchPiano.htm