The Huntington Piano Company History
The Huntington Piano Company was established in 1894 in Shelton, Connecticut. [1] Although manufacturing was done in Connecticut, their offices and showrooms were located in Brooklyn, New York. They were controlled by the Sterling Piano Company and later absorbed by the Winter Piano Company which successfully continued production and marketed their instruments until the 1960's.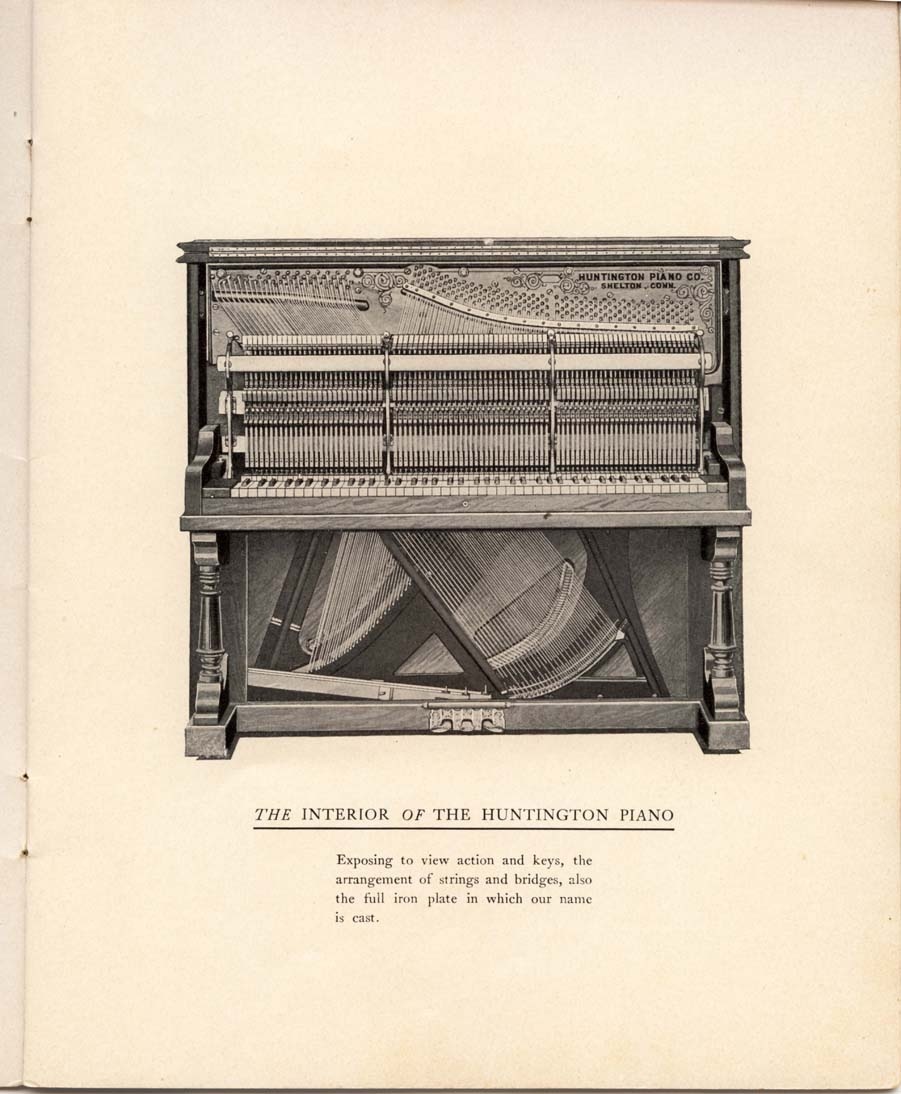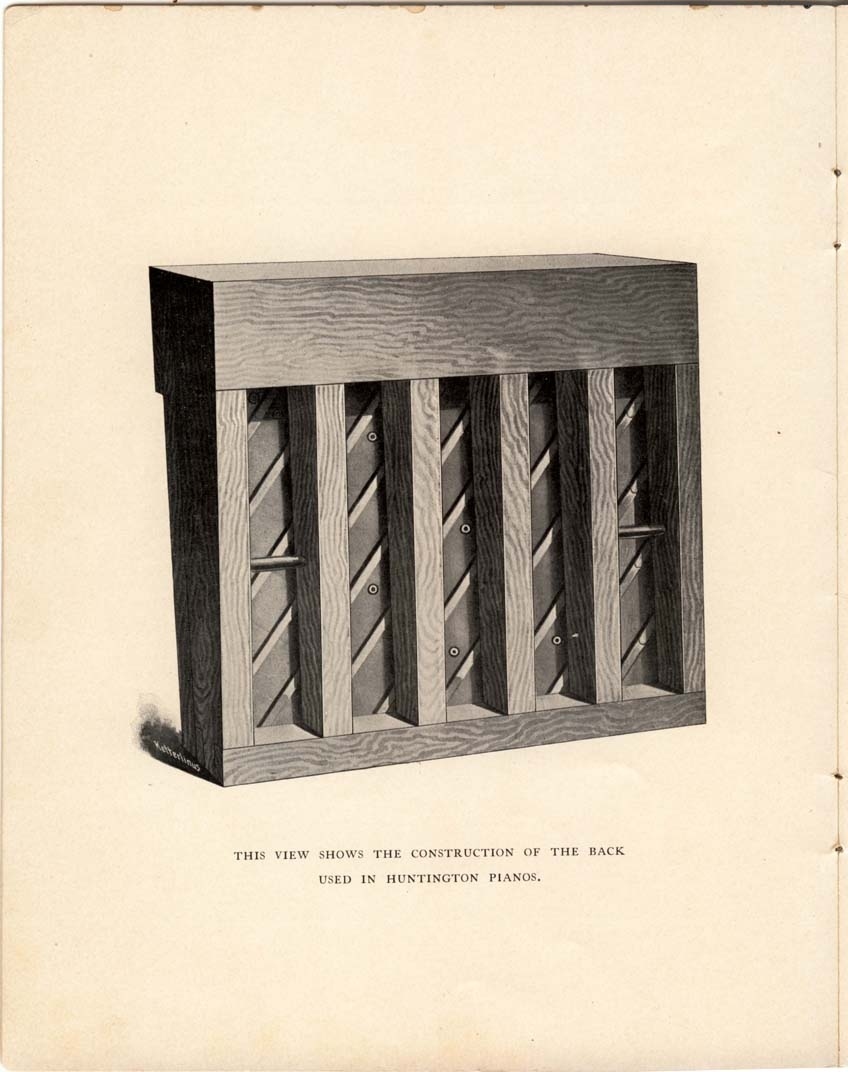 About Huntington Pianos
Huntington manufactured pianos and player pianos, both electrically and manually operated. [2] They built several models of uprights, player pianos and baby grand pianos until the Great Depression era, and in the 1930's, Huntington introduced a line of small console and spinet pianos as well as a line of small baby grand pianos. 
The instruments were known for their durability and could withstand the wear and tear of everyday playing. This positioned Huntington in the market as a piano manufacturer for the everyday household in America, and many piano lessons and in-home practice were done on these pianos. Huntington pianos were also on-par with many of the pianos at the time stylistically and were beautiful in appearance. They are known for graceful case designs and solid construction.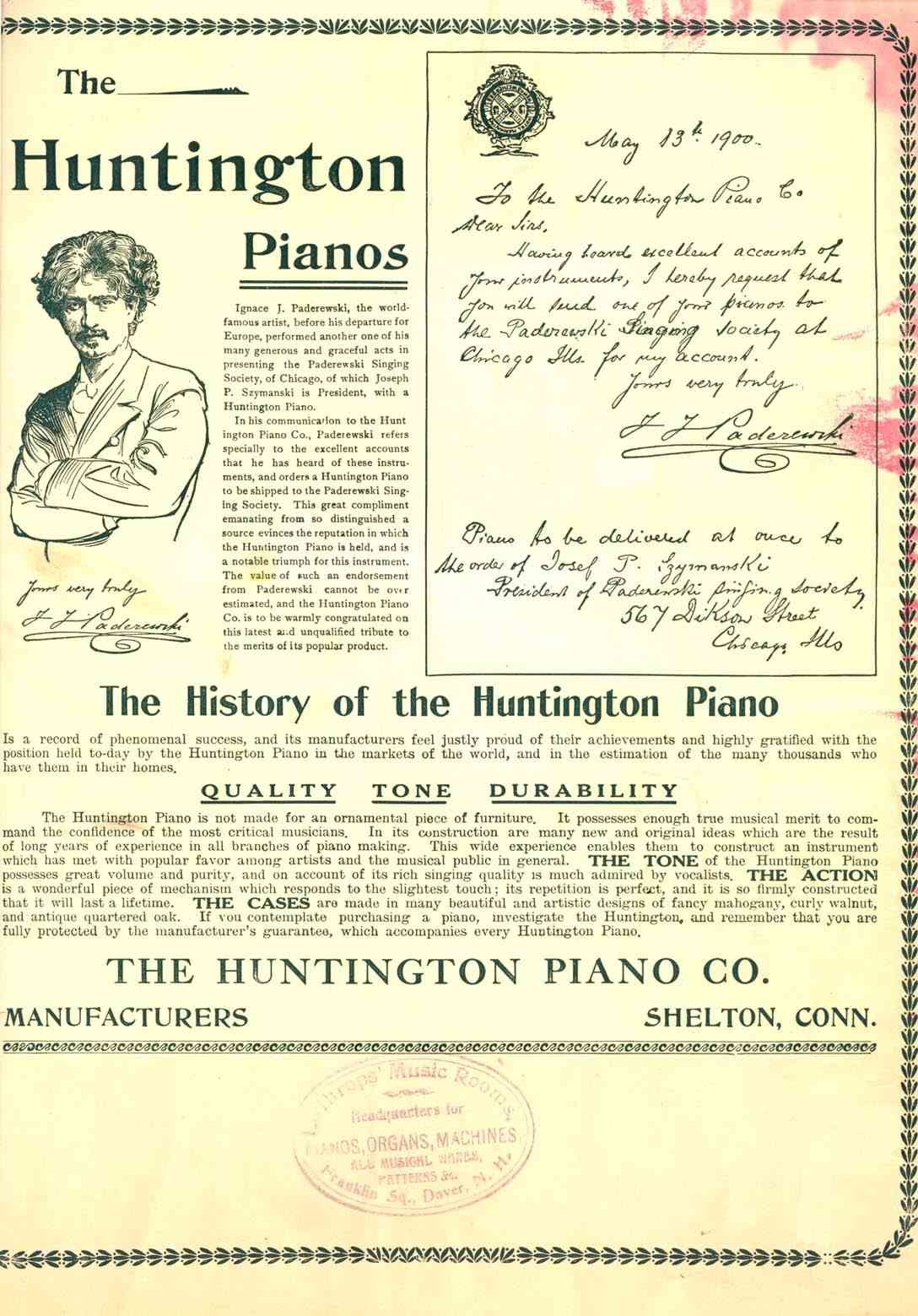 Restoring a Huntington Piano
Huntington pianos can be very highly valued with the right restoration. Our experts at Lindeblad would be happy to start the process with you. Give us a call today.
References:
[1] Pierce, W. Robert. Pierce Piano Atlas: Anniversary Edition, 2017 Our 70th Year. Albuquerque: Ashley,
2017. Print.
[2] http://www.bluebookofpianos.com/agesh.htm 
Images: