The History of Haines Brothers Pianos 
The Haines company was established in New York City in 1851 by two brothers, Napoleon and Francis Haines. [1] In 1908, the American Piano Company was established out of a merger between Haines Brothers and other companies in Rochester, New York. In the 1920's, Sherlock-Manning Piano Company took control of Haines Brothers, building pianos under their name until closing in 1945. [1]
Since their establishment, the Haine Brothers piano company has been known for their excellent quality and experienced a significant rise in their brand's popularity at the turn of the century. With excellent quality, it is said that playing a Haines piano will convert even the most loyal pianists who are dedicated to another brand. [1] [2]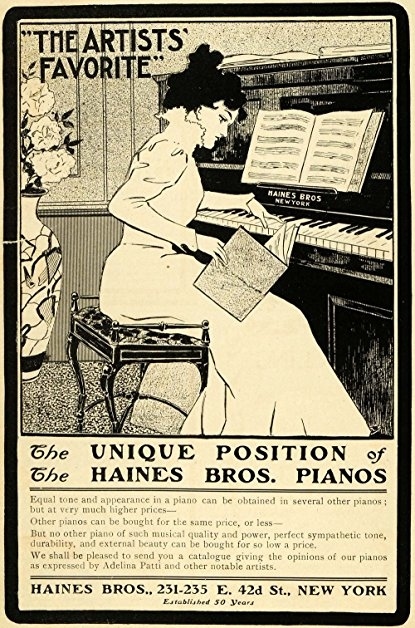 About Haines Bros Pianos
Haines built square grand pianos for the first 20 years of their company's existence and then started to build uprights. Their pianos were at the top of market popularity for several decades. Once the Haine Brothers name recognition increased, their other piano styles like their grand and baby grand pianos started to become popular. [2]
Their pianos are deemed the "college piano" because of how many music institutions pledged their allegiance to the brand, stocking studios, concert halls and practice rooms with the brand. One book, "The Artist's Choice," lists famous pianists who have not only played the Haines but who have also claimed the Haines is their only piano of choice. Another book,  "Golden Opinions," is a catalog of letters that declare the same thing, sent from various music institutions around the world. [2]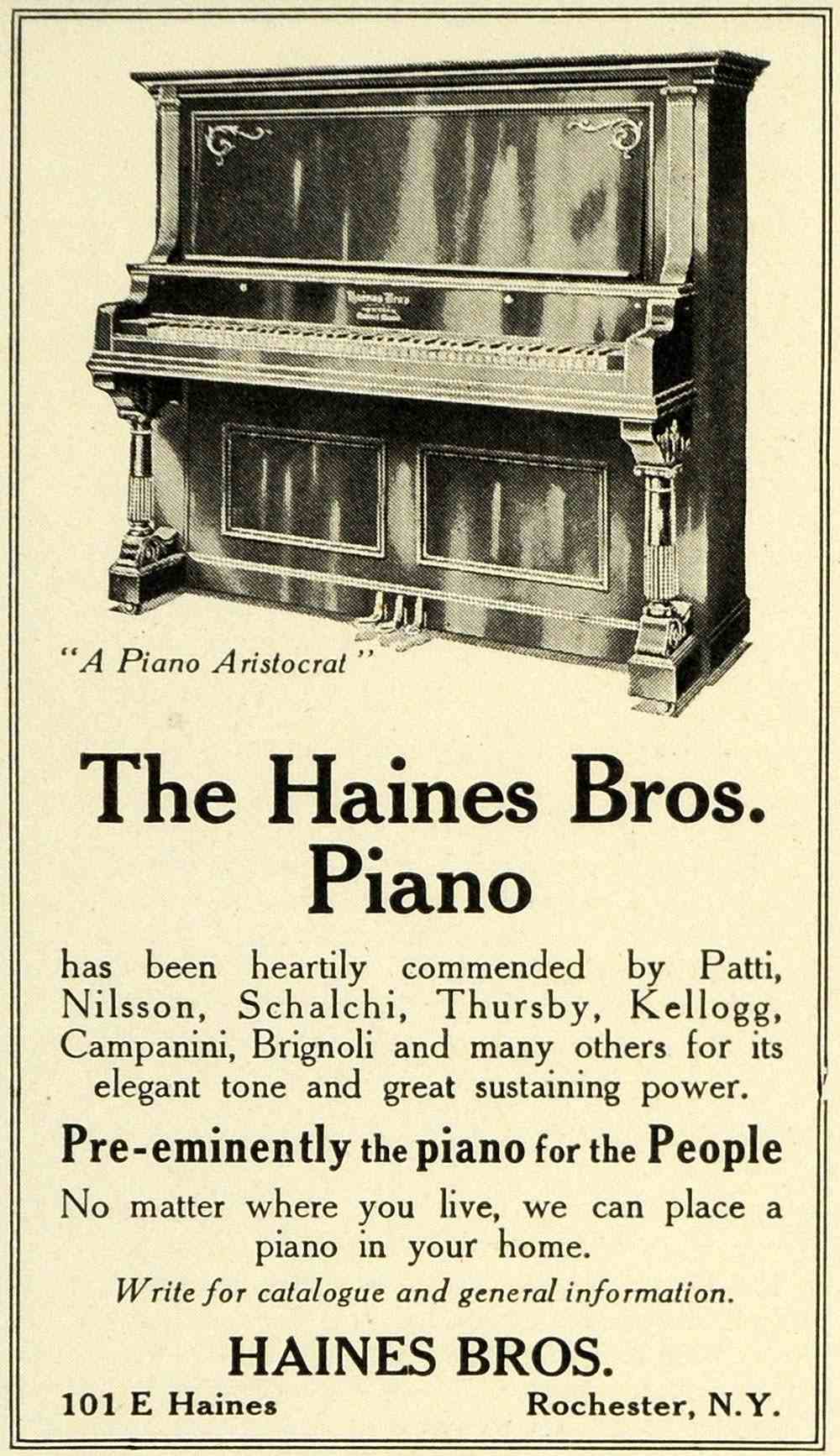 Restoring a Haines Bros Piano
Because of the popularity of Haines Brothers pianos, they are still found in good condition today in many schools and homes. Some of the earliest models have retained their value and are worth restoring to prime condition. Call Lindeblad today for a consultation!
References:
[1] Pierce, W. Robert. Pierce Piano Atlas: Anniversary Edition, 2017 Our 70th Year. Albuquerque: Ashley, 2017. Print.
[2] http://www.piano-lessons-central.com/pianos/haines-brothers-piano/ 
Images: