The History of Decker Brothers Pianos
Brothers David and John Jacob Decker established Decker Brothers in 1862 in New York. (It is important to note that this is not the same company as Decker Brothers of Chicago, or Decker and Son of Albany, NY.) David and John Jacob were very inventive and held many patents between them – some relating to their instruments and some not. After David Decker retired in 1885, John Jacob took over and ran the company until around 1896, at which point it closed. [1]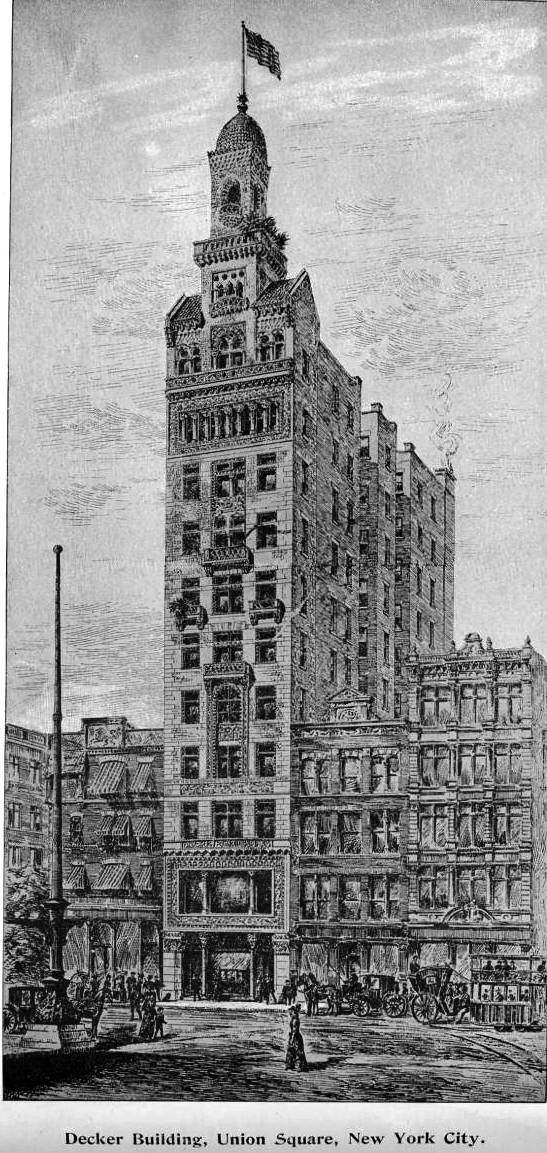 About Decker Brothers Pianos
Decker pianos were extraordinarily well built and were ahead of their time in many aspects of their construction. One example of their innovative design, is their strings go under the plate, instead of over, at the tuning pin end. This early experimental innovation allowed the tuning pin to go deeper into the pinblock, resulting in a longer-lasting, more durable instrument.
The scaling of Decker pianos was superior to many contemporary instruments of the day. Decker piano internals were built to last and, as a result, they make excellent candidates for restoration. [2]
Restoring a Decker Brothers Piano
This high quality, fine instruments are almost always worth restoring. Although there are other antique pianos that command a higher price in today's market, Decker's are still valued between $30,000 and $45,000 when fully restored. Lindeblad's expert restoration technicians specialize in bringing antique pianos back to their former glory, and we would relish the opportunity to evaluate your Decker Brothers piano. Please contact us today to get this exciting process started for your instrument!
References:
[1] Pierce, W. Robert. Pierce Piano Atlas: Anniversary Edition, 2017 Our 70th Year. Albuquerque: Ashley, 2017. Print.
[2] https://web.archive.org/web/20080703210744/http://www.kbbantiquepianos.com/decker.html
Images:

https://www.google.com/search?q=decker+building+new+york&source=lnms&tbm=isch&sa=X&ved=0ahUKEwjqk__2mf_eAhUPh-AKHX0lDz8Q_AUIDygC&biw=1231&bih=615#imgrc=fqE0cK_iAN7k7M
https://www.newyorkitecture.com/decker-building/
http://www.moffattpianos.com/card_DeckerBros.php
http://4.bp.blogspot.com/-3tW9Gw_uTuc/UHYYxNtTyvI/AAAAAAAAIYU/aYQDteymK1Q/s1600/DeckerBack.jpg