The History of Becker Brothers Pianos
In 1892, Jacob Becker founded Becker Brothers, with its factory located in New York City. In addition to manufacturing their own brand of pianos, Becker Brothers also owned the Bennington, Mellotone, and Playernola lines. In 1928, Jacob's only son, Rudolph, took the reigns from his father and ran the company. Rudolph Becker ran Becker Brothers until it closed its doors around the start of World War II. [1]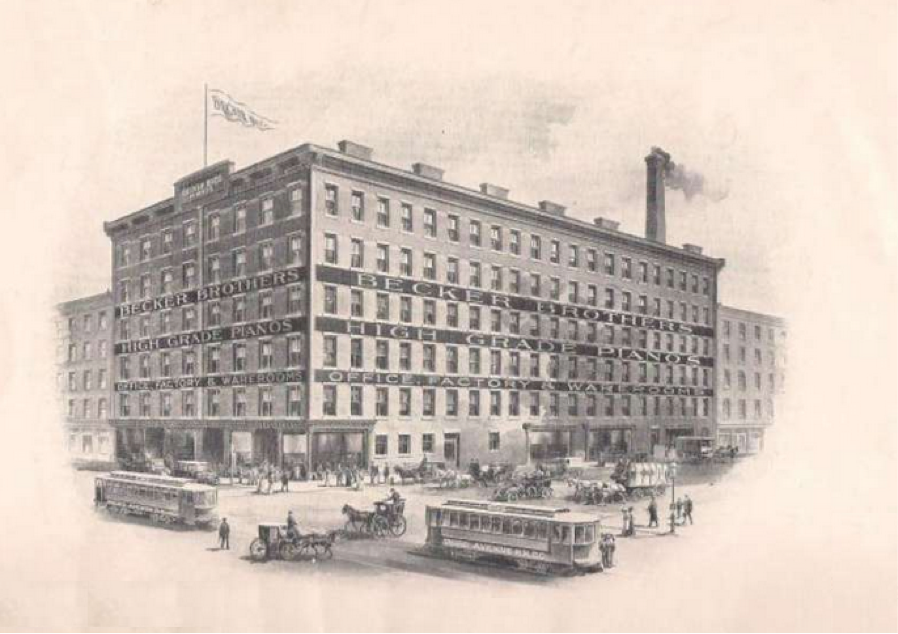 About Becker Brothers Pianos
During the peek of their production, Becker Brothers pianos were in high demand, yet were not mass-produced. Instead, each piano was carefully crafted to meet the company's stringent standards. Found in both upright and grand styles, as well as player pianos, pianos bearing the Becker name are durable and have superior tonal quality. Becker pianos are easy to operate, due to their simple construction, [2] yet have exquisitely designed beautiful exteriors.
Restoring Becker Brothers Piano

Becker Brothers pianos are worthy of restoration and can be quite valuable. As was the case over one hundred years ago, the demand for Becker Brothers pianos exceeds the number of pianos that are available, driving their value up. Becker Brothers pianos, when fully restored, can be worth upwards of $25,000. Lindeblad would relish the opportunity to restore your Becker Brothers piano for you! Contact us today for all of your piano restoration questions and needs.
References:
[1] Pierce, W. Robert. Pierce Piano Atlas: Anniversary Edition, 2017 Our 70th Year. Albuquerque: Ashley, 2017. Print.
[2] http://www.bluebookofpianos.com/agesb.htm#BECKER%20BROS.
Images:
http://my.ptg.org/communities/community-home/digestviewer/viewthread?MessageKey=91ba5cb8-4713-4a40-93b2-23025cce1ebc&CommunityKey=6265a40b-9fd2-4152-a628-bd7c7d770cbf&tab=digestviewer