When Lindeblad first received this custom 1898 Steinway Louis XV grand, we knew we had been asked to restore something special. Rarely do you see a piano this unique, and we were honored to restore the belly and action of this instrument back to its former glory. 
The piano was originally owned by US Senator William Barbour and situated in his six-story townhouse in Manhattan, New York. It was constructed with a hinged serpentine top painted with a rendition of Venus at Vulcan's Forge by Lucien Simonnet. The sides, painted with muses emblematic of the arts, are an homage to the beauty of music, with the underside of the top painted in an idyllic landscape featuring a castle and flower-bearing Bacchante. 
Standing on five ornately-carved legs, this piano is the definition of grand.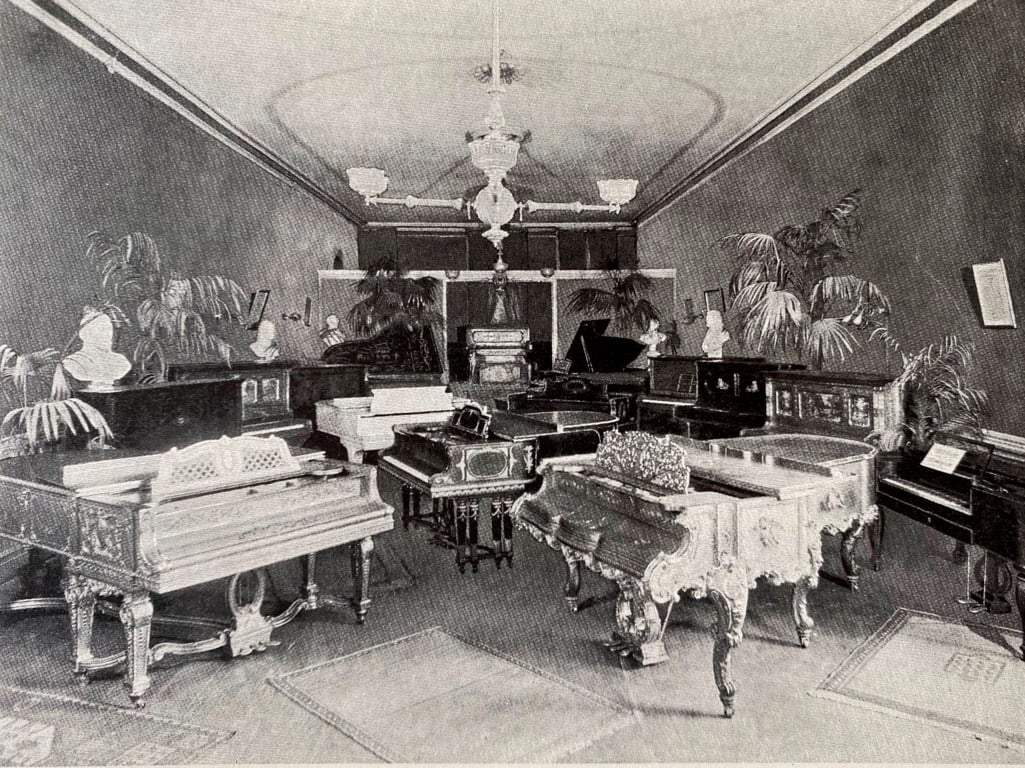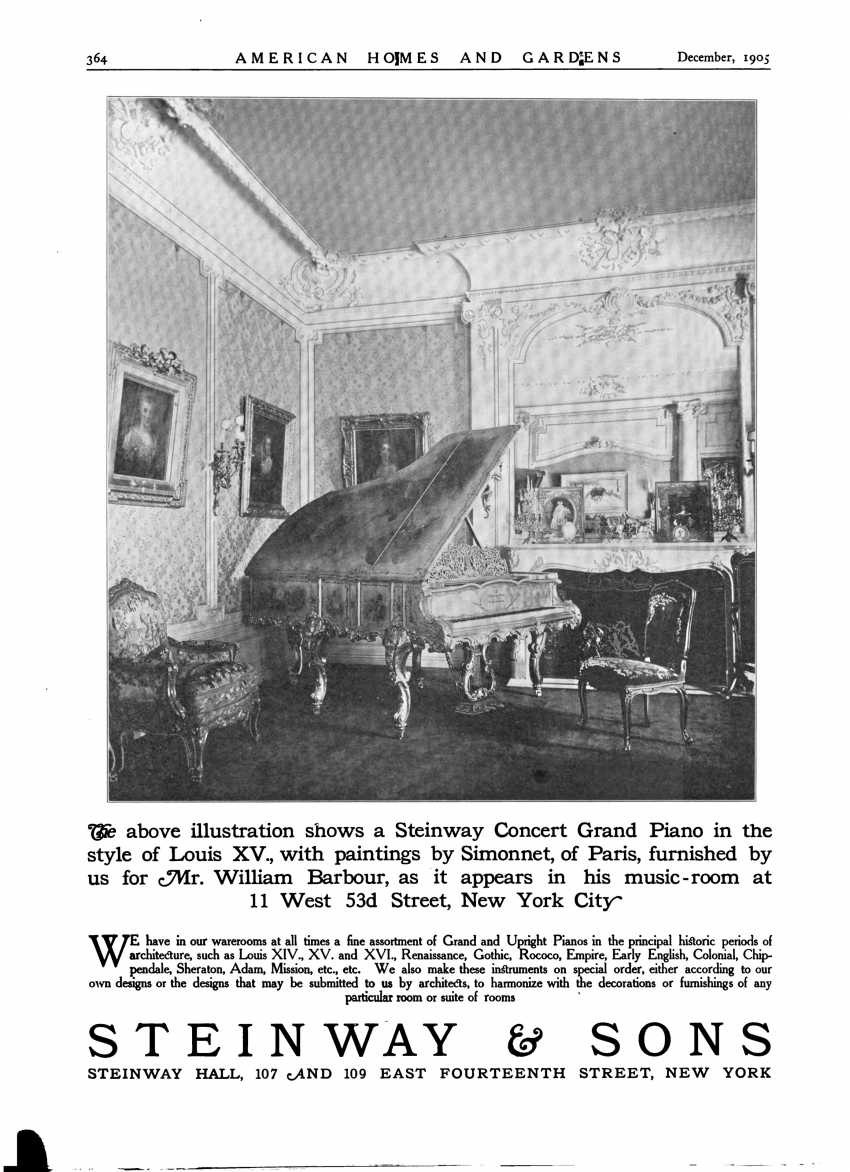 While the ornate art case remained in fairly good condition, the same could not be said for its interior parts which had been damaged beyond repair. 

To help the piano play as beautifully as it looks, we replaced the belly and action with all new parts, including the pinblock, strings, and acrylic keytops. 

Authenticity is important to us, which is why the old parts were replaced with new Steinway parts, with the new soundboard built to Steinway specifications by Galo Torres, a previous soundboard master craftsman at Steinway for 30 years. 

The first step in restoring the historic Steinway grand was to remove and replace the pinblock. The pinblock, which lies under the cast-iron harp, is responsible for securing more than 200 tuning pins in place. 

The original pinblock had been replaced a few decades ago, but the current pinblock wasn't installed to Steinway specs and became weakened as a result. 

Former Steinway craftsmen, Galo and Adams, worked together to remove the old pinblock and install a new one to original Steinway specifications. To maintain historical accuracy, we used five-layers of kilned hard rock maple for all new pinblocks.
Similar to the pinblock, the soundboard on this magnificent instrument was fractured beyond repair. It was poorly shimmed a few decades ago and was not crafted to Steinway specifications. 

The soundboard is the heart of every Steinway. It's used to amplify the character of the piano and the sound produced by the strings. 

Galo crafted a new diaphragmatic soundboard to bring the piano back to its original state, using premium Alaskan Sitka Spruce and decades of experience.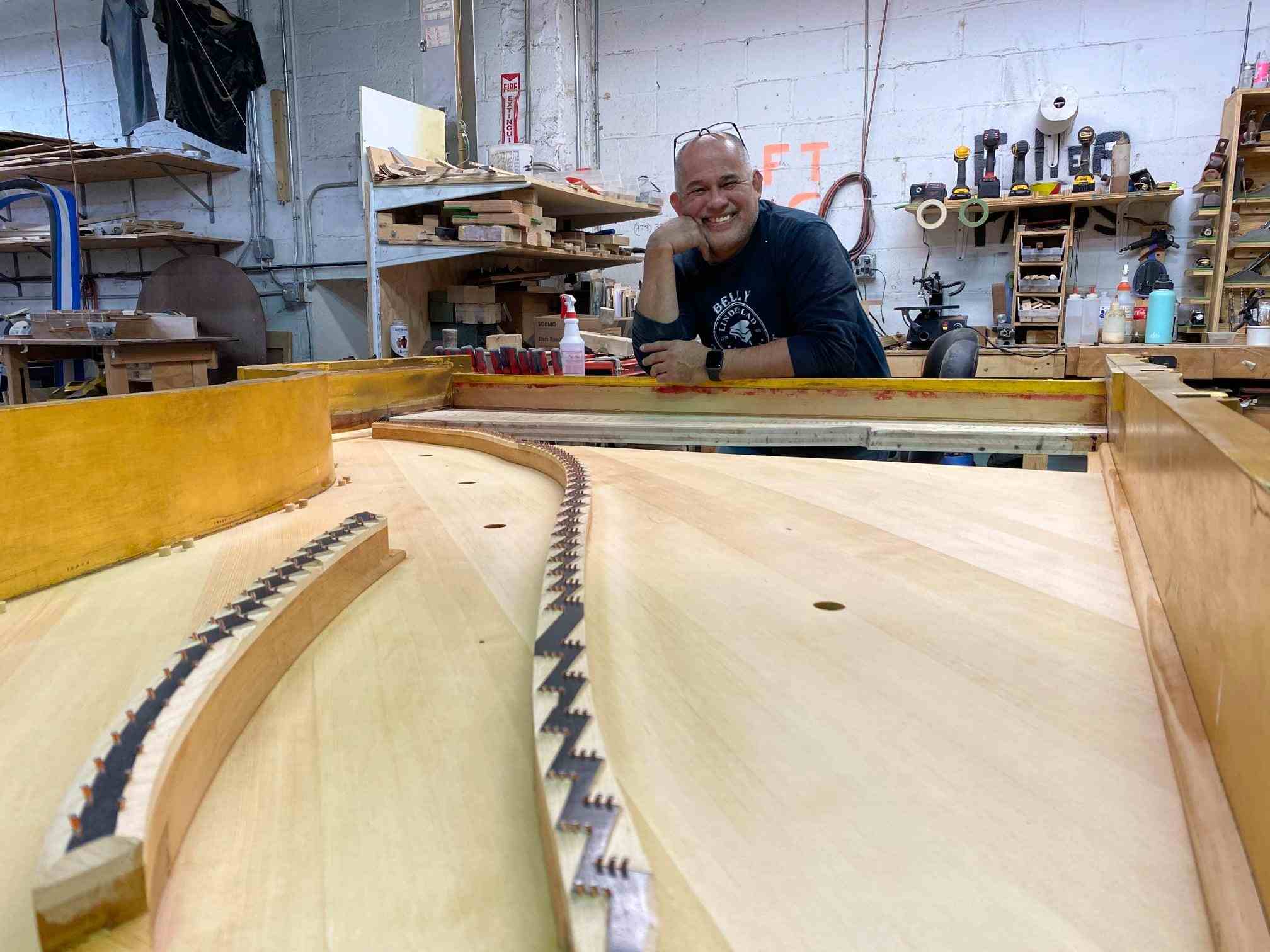 To finish the belly restoration, Adams applied a finish to the soundboard and secured the newly rebronzed harp back where it belonged.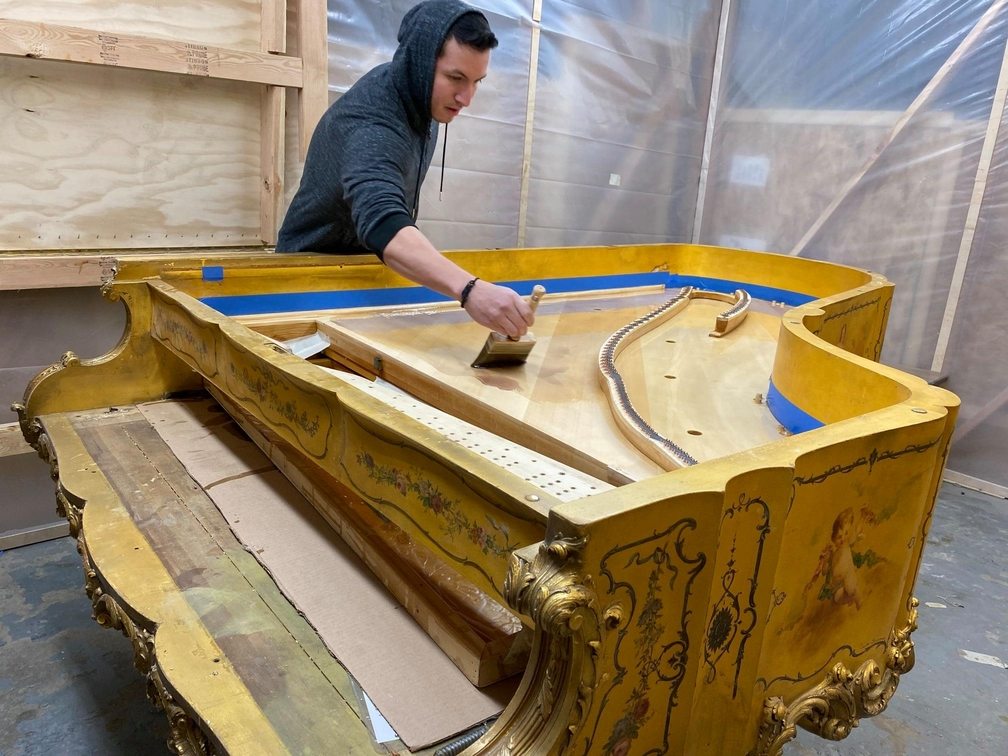 Our Stringing Specialist and fourth-generation Lindeblad Piano craftsman, Peter Lindeblad, then fit this luxurious piano with over 200 strings made of the finest Swedish steel. The piano then received a preliminary tuning before being sent to third-generation owner and master craftsman Paul Lindeblad for action regulation.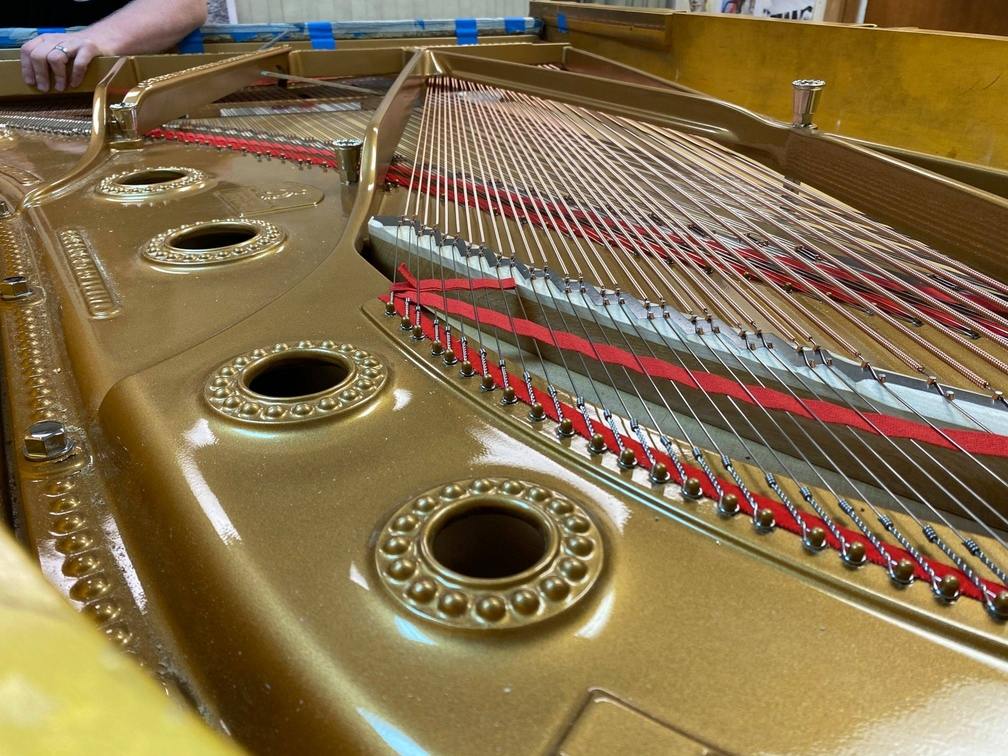 All in all, a total of eight craftsmen with 150 years of combined experience came together to restore this special Steinway art case. 

From 1898 to now, this beautiful piece has had a storied journey. We are so honored to have been able to restore this instrument to its original grandeur, and know that it has a long life ahead.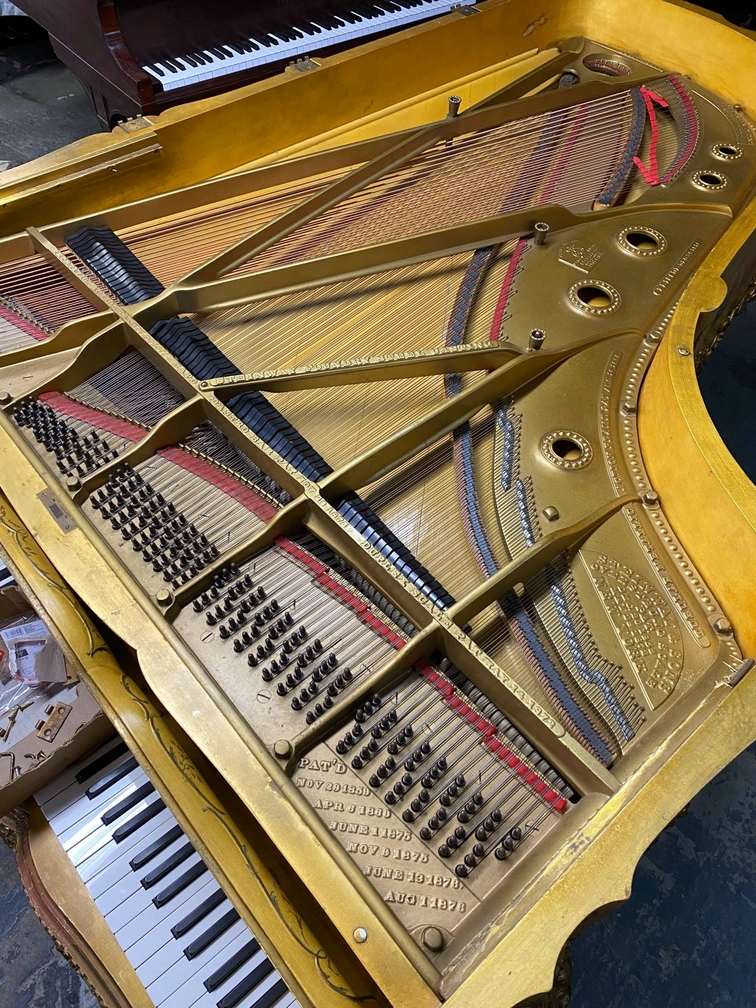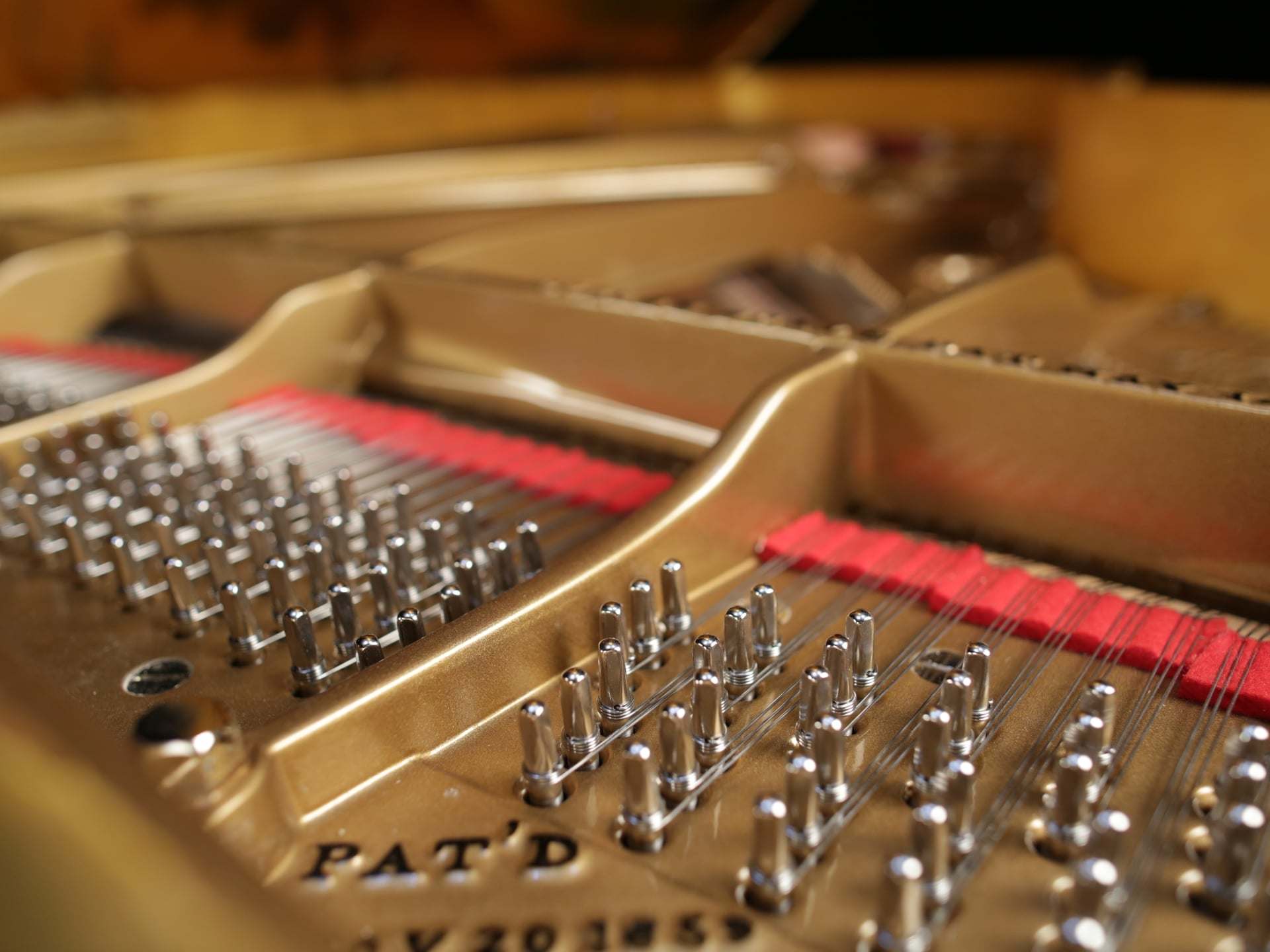 You can listen to this special Steinway being played and check out its full restoration process and move to the owners' home in the video here: 1898 Steinway Louis XV Grand Piano